Story
October 31, 2018
Team players: sports hall of famers join DUC's lineup of landowner partners
Gord, John and Russell Paddock join their mother, Alvina, to protect habitat at their Oak River, Manitoba farm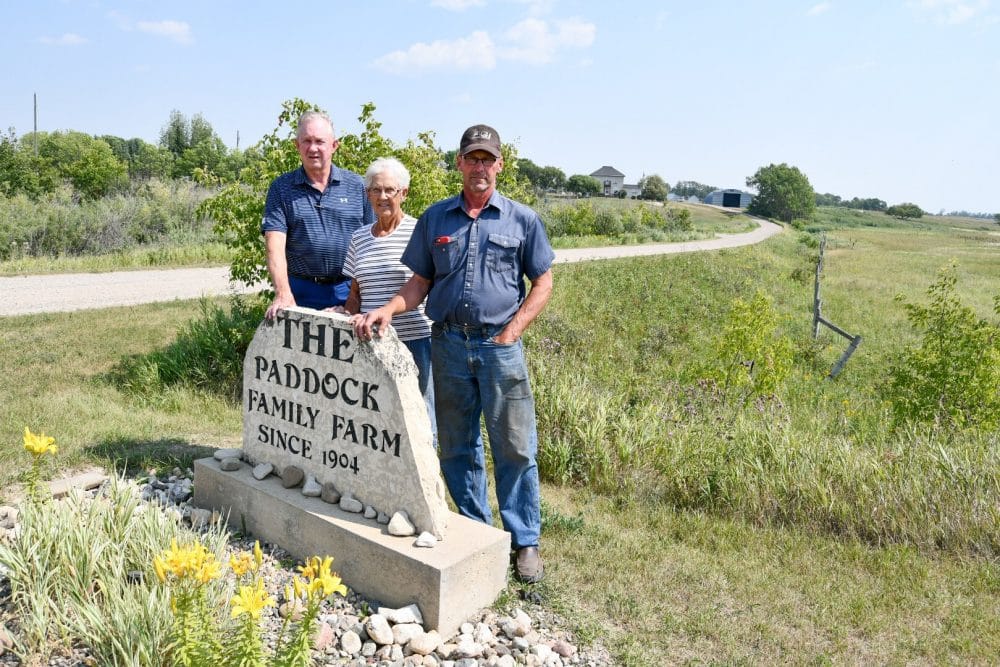 The Paddocks know a little something about team work and winning.
After all, this farm family from the Oak River, Manitoba area raised a trio of brothers who were each inducted into sports halls of fame.
So, little wonder they've taken a team approach to conservation too, with each brother and their mom signing conservation agreements with DUC.
"I just thought it was a win for the farm as it is now and for the future, and for the animals that have always lived here," Gord Paddock says.
Three brothers, three halls of fame
You may have read about Gord, John and Russell Paddock in the sports pages over the years.
Gord is in the Manitoba Baseball Hall of Fame for his achievements as a player, coach and manager. A former Brandon Wheat King, he also played professional hockey in the United States between 1984 and 1991.
His older brother, John, is in the Manitoba Hockey Hall of Fame. Also a former Wheat King, he won five Calder Cups — two as a player, and three as a coach. He played 87 games in the National Hockey League in the mid 70s and early 80s, and coached the Winnipeg Jets and Ottawa Senators.
The Volleyball Manitoba Hall of Fame is where youngest brother, Russell Paddock, is honoured. He won four national university championships, competed in the 1992 Olympic Games, and played professional volleyball in Belgium and Germany. He was the first coach of the men's volleyball team at Brandon University where he's now athletic director.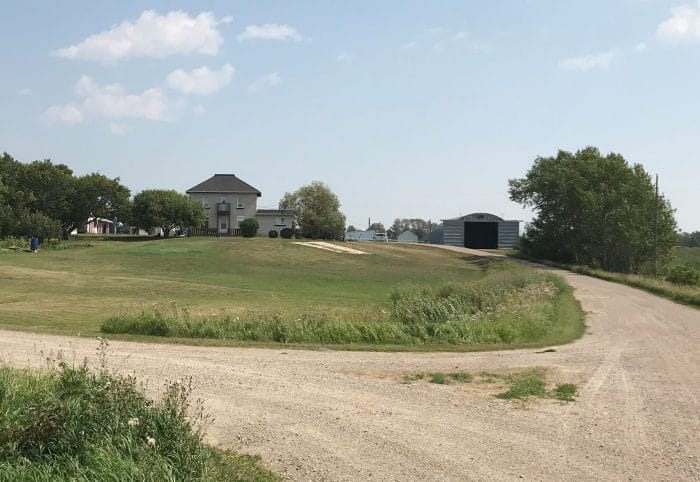 Farm work ethic was key to success
While the brothers are in three different halls of fame, they share a common origin—the 114-year-old family farm near Oak River, Man.
John and Gord learned to play hockey on the local rink, but as boys they also skated on the nearby river and sloughs on their property.
"As soon as it got cold enough here, they'd get their skates on," their mother, Alvina, recalls.
While they had fun on the ice, Gord and John say it was the farm chores they did while growing up that led to hockey success.
"We had to work on the farm and we had to work to get where we did in hockey too," Gord says. "So, I think the work ethic was in us from an early age and carries on."
Farming was as much part of the brothers' lives as sports. Even when John was away playing pro hockey, he expected to return home someday to farm.
"There was always the thought of coming back here," John says.
The brothers grew up in the brick house built by their grandfather more than 100 years ago, living with their parents, four sisters, plus their grandmother for a time.
Over the years, the family has expanded well beyond the 320 acres where the farm began.
Altogether, the Paddock brothers and their mother currently own 1,600 acres where they've agreed to protect 165 wetland basins and 127 acres of surrounding habitat.
Largely in its natural state, the property is excellent habitat for wildlife and waterfowl.
Partnership with DUC a win-win for the Oak River farm
John is general manager of the Regina Pats of the Western Hockey League, and Russell lives in Brandon. They visit when they can, but Gord runs the farm on the family's behalf.
With a small mixed farm, he's seen no need to clear large portions of bush. He wouldn't want to see the land stripped of trees anyway, he says.
The conservation agreements with DUC don't affect the farm's operation, and even allow certain types of wetlands to be occasionally cultivated when dry.
"It didn't really change what we were doing. We can pasture the cows, we can cut a bit of wood. It's pretty flexible," Gord says.
Meanwhile, DUC gets to save wildlife habitat and adds a long time farm family to its lineup of partner landowners.
Score one for conservation.