Raising beef in Canada is good for the environment.
And we want people to know about it.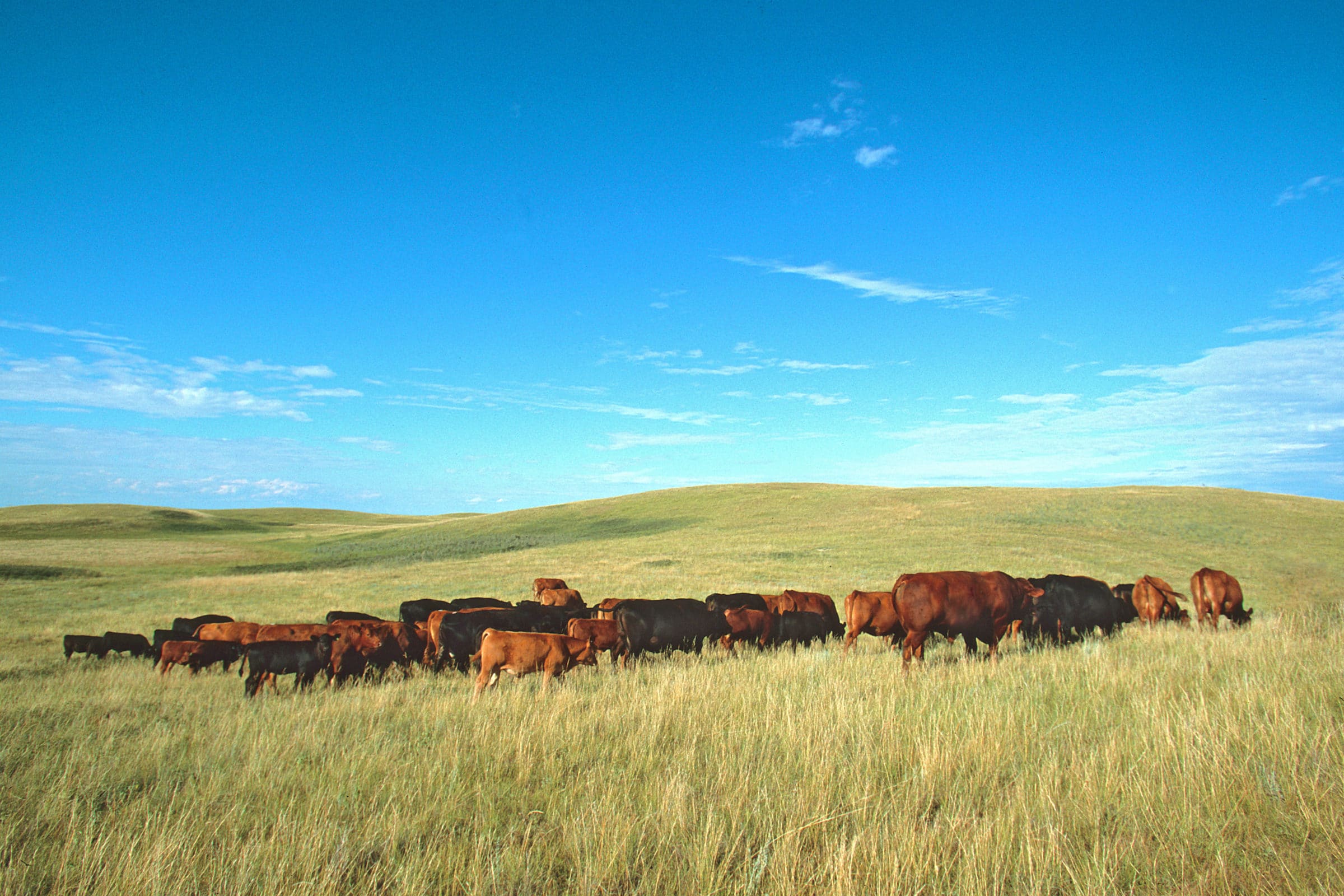 We know grazing cattle benefits grasslands, wetlands, healthy soils and biodiversity.
That's why we partner with farmers and ranchers like you.
You support our country's most important natural areas and we're ready to support you in promoting the benefits of beef.
Beef up your environment.
Cows and ducks both need grass and water to survive. They use the same habitat and co-exist swimmingly.
Grasslands and wetlands under the care of cattle ranchers sequester a lot of carbon – reducing the impacts of climate change while keeping our soils healthy.
Beef production protects Canada's grasslands and wetlands from being cultivated and drained.
Land where cattle are raised is home to countless wildlife and many species at risk.
Canada needs beef farmers and ranchers.
Agriculture land is limited. Cattle transform land that isn't good for growing crops by eating plants people cannot digest, turning it into a nutrient-packed, high-protein food that feeds our bodies.
We have long recognized that the land important to wildlife is owned and sustainably managed by Canadian farmers and ranchers. Canada needs farmers and ranchers like you because you care for the natural assets that are important to all of us.
A healthy beef industry is not only good for our land and our rural communities, it's good for conservation in Canada, too.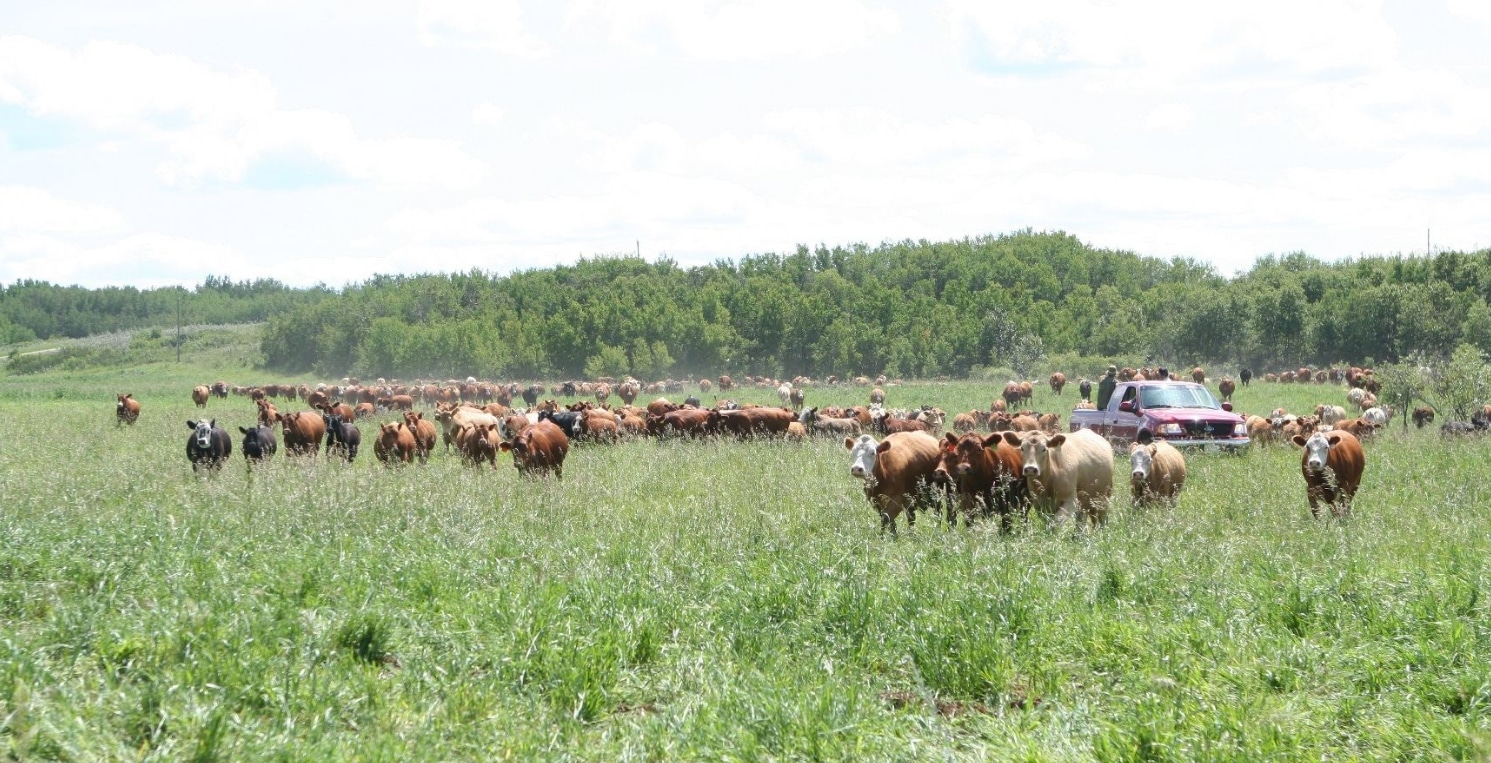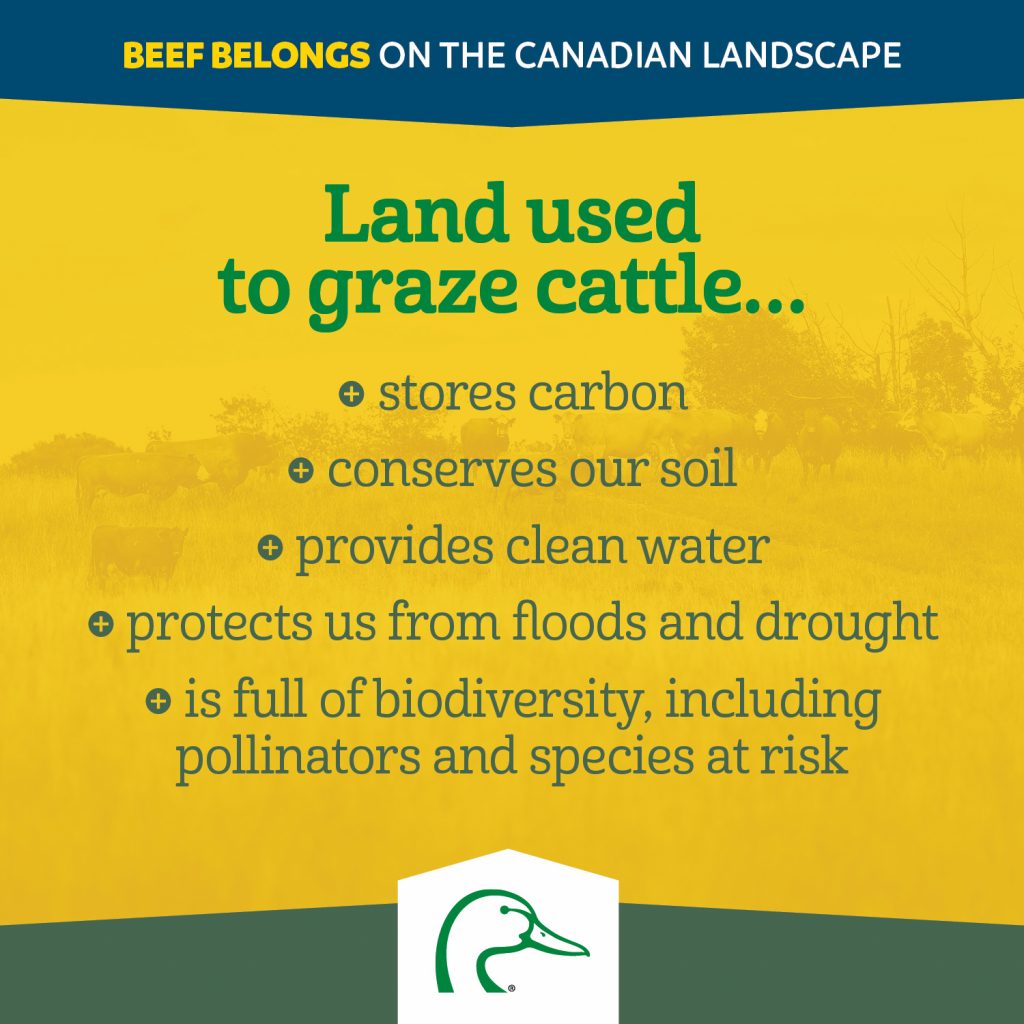 Canadian Roundtable for Sustainable Beef
We are a proud member of the Canadian Roundtable for Sustainable Beef and support a commitment to environmental, social and economic sustainability in the Canadian beef industry.
Visit crsb.ca for more information.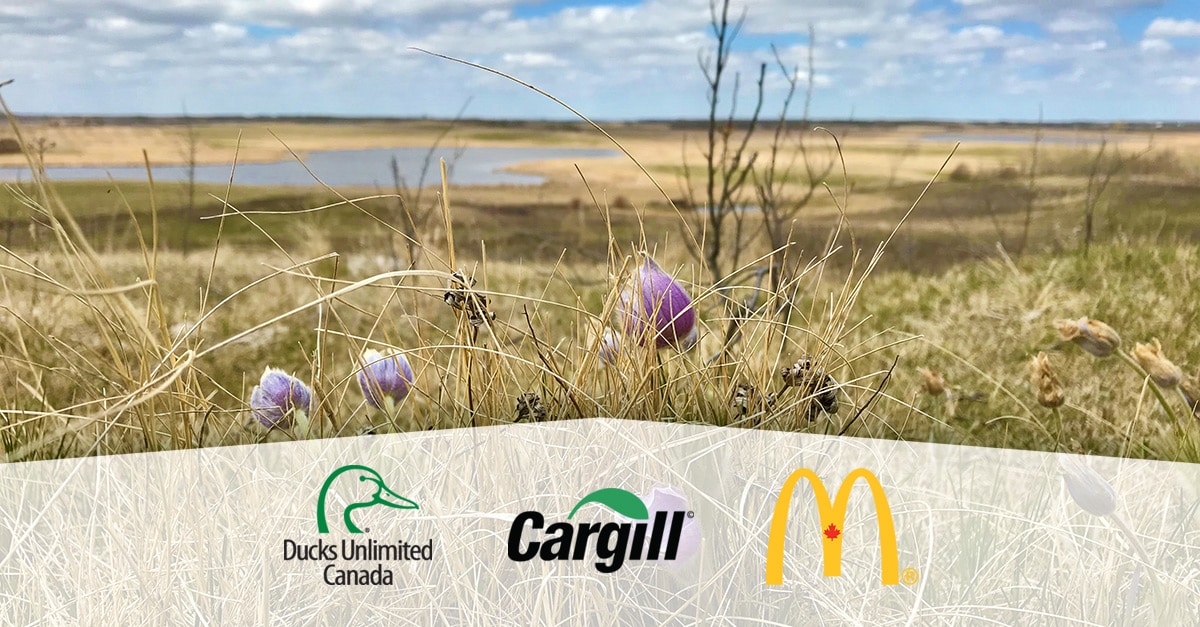 Progress through partnership
One of our most popular programs – the Forage Program – is now supported by two market leaders that deliver beef to Canadians. Over the next five years, DUC, Cargill and McDonald's Canada are working together to support ranchers to return 125,000 acres (50,585 hectares) into forage.
Measuring the environmental results
Don't let that quiet pasture fool you. Grasslands are some of the world's most productive and diverse ecosystems. Here's how the Forage Program is delivering real environmental impact:
Mitigating climate change: Converting cropland to pastureland increases the carbon storage capacity of soil. Over the next five years, the impact of the Forage Program will be comparable to removing 75,000 metric tonnes of carbon dioxide from the atmosphere — the same as the emissions from driving over 299 kilometres in an average passenger vehicle.
Providing habitat for wildlife: The cover provided by forage is habitat for hundreds of species of waterfowl and other grassland birds. It's also essential to pollinators and other beneficial insects.
Enhancing water quality: Grasslands naturally filter harmful nutrients from water by slowing its flow and absorption as it moves across the landscape.