Story
October 18, 2021
Canada's dairy farmers are advancing conservation actions
Committing to agricultural sustainability and enhancing biodiversity on farms, Ducks Unlimited Canada (DUC) is now a proud partner of Dairy Farmers of Canada (DFC) and supports the group's ongoing environmental efforts.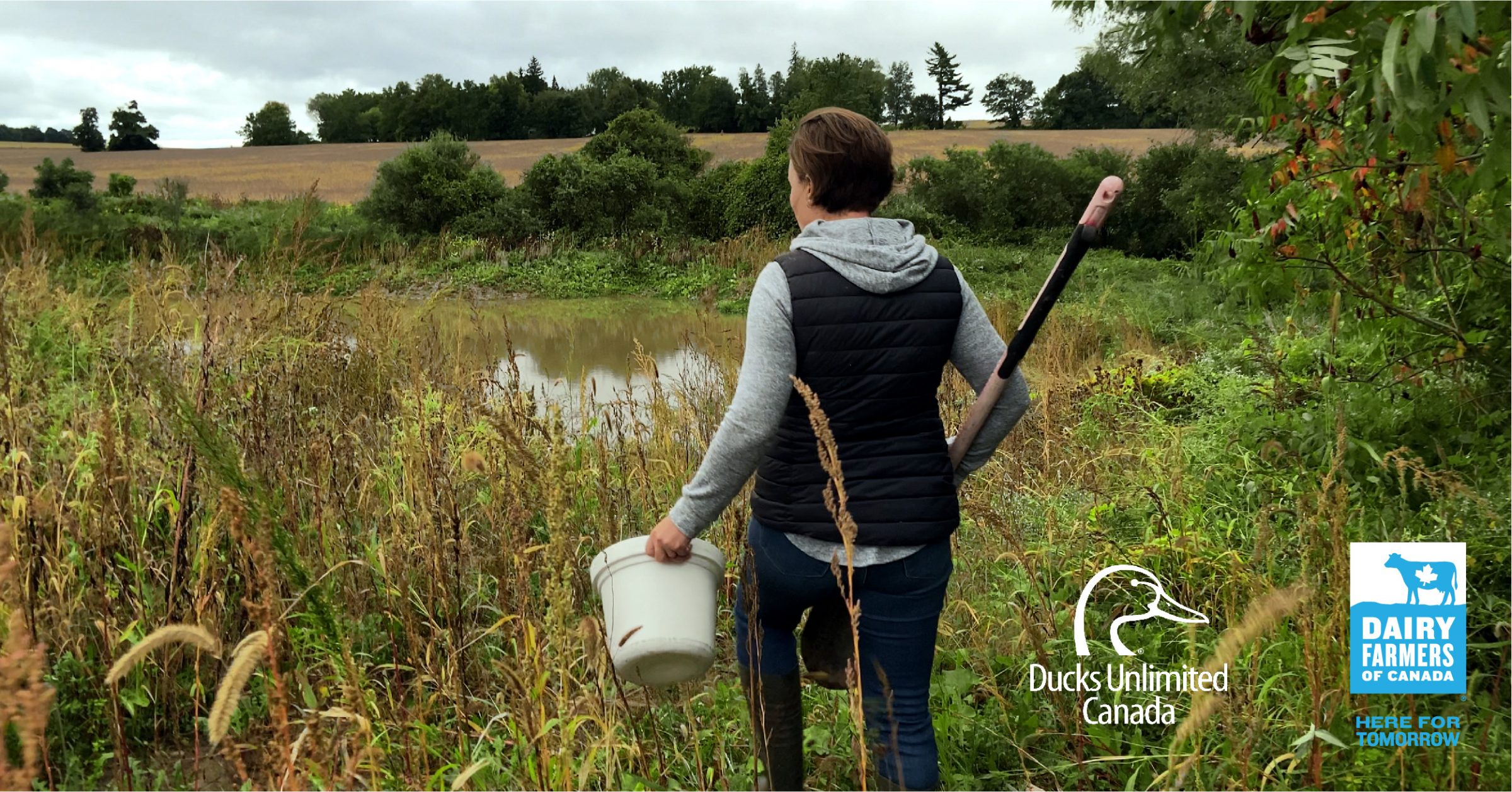 Built on science and pragmatic agricultural solutions, the new partnership will bring conservation program options to dairy farms across the country. This is just one of the commitments DFC is making when it comes to reducing their environmental footprint. Awareness of the importance of biodiversity is also an area of emphasis in the environment module of DFC's quality-assurance program, proAction®, which launched earlier this year.proAction is a set of rigorous standards that every dairy farm in the country must follow, and protecting and enhancing the environment is a key component of the industry's focus on continuous improvement.
"Ducks Unlimited Canada has made a commitment to support sustainable farming practices across the country," says DUC CEO, Larry Kaumeyer. "We are proud to partner with Canadian dairy farmers to enhance on-farm biodiversity while also providing environmental benefits to the local community. This new partnership will positively impact the sustainability of our working landscapes while protecting Canada's essential wetland and grassland habitats."
Dedicated to working with farmers
Biodiversity enhancements on farms enrich the rural landscape, supporting the natural infrastructure of waterways, wetlands, grasslands, and forests, which in turn provide production values and climate resilience for farms as well as a myriad of other environmental benefits to the greater community.
"DFC is dedicated to working with our farmers to find innovative new ways to reduce the environmental impact of dairy farming," says Pierre Lampron, president of DFC. "We are excited to work with exceptional organizations like Ducks Unlimited Canada to improve farming productivity and manage resources responsibly, to the benefit of all Canadians."
Dairy farmers take biodiversity seriously
As an important initial step in the partnership, researchers at the University of Guelph were commissioned to help understand what farmers are already doing for biodiversity and how to integrate more habitat planning on Canadian dairy farms.
Hundreds of farmers responded, and we learned that many farms are already in the biodiversity business, but there is potential for increased wetland restoration opportunities. Twenty-three per cent of the farmers surveyed have established riparian buffers to protect their waterways and ponds.
Looking ahead, DUC is excited to collaborate with dairy farmers to design habitat programs that meet their needs across the country. The conservation actions taken by dairy farmers will be recognized through a new DFC marketing campaign called Here for Tomorrow. By sharing real stories of initiatives already underway on Canadian farms, the campaign will help shed light on the sector's work toward a more sustainable tomorrow.