News
April 20, 2022
Soil solutions for a resilient landscape
New report highlights how carbon sequestration can offset agriculture's GHG emissions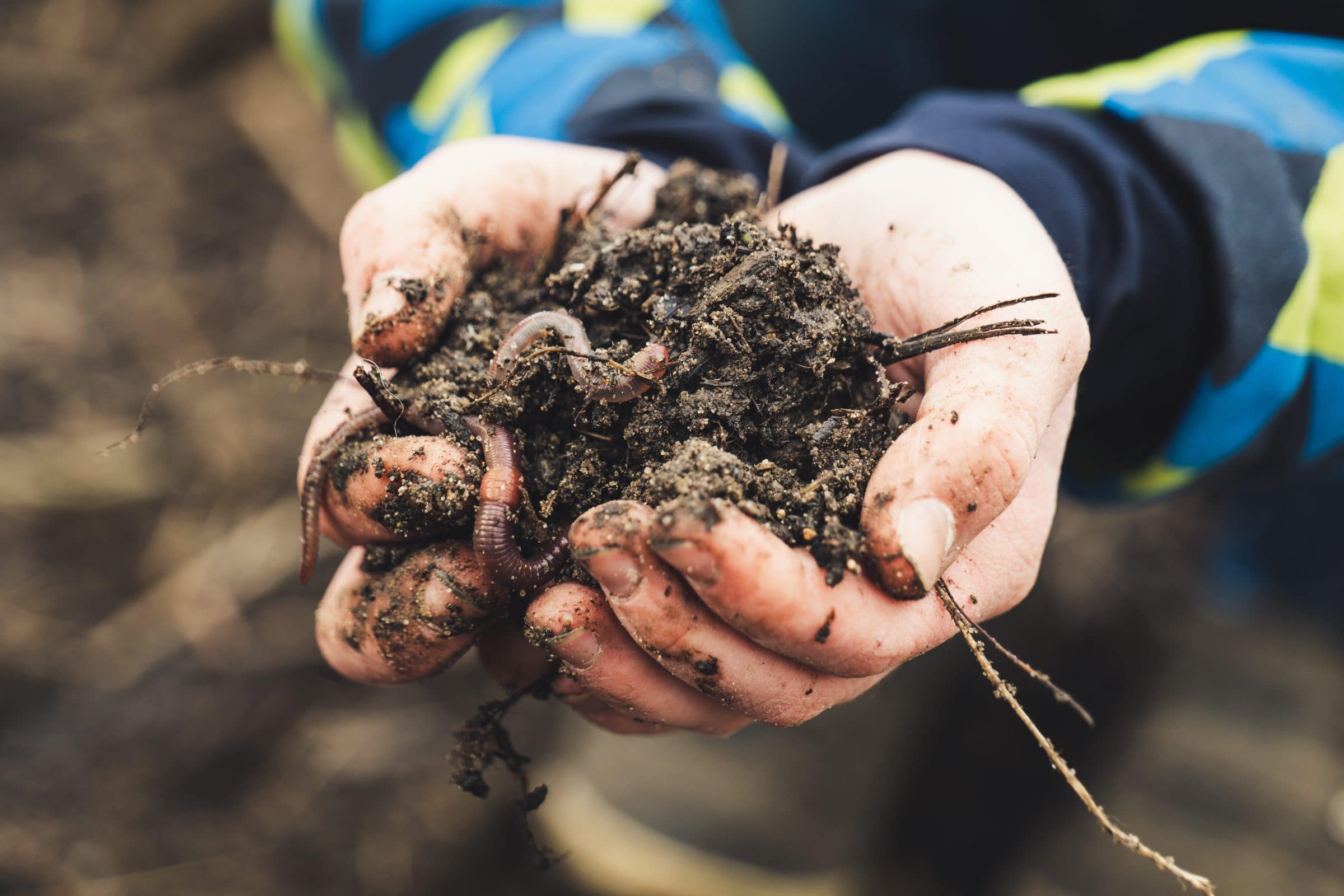 Canadian soils hold the key to fighting climate change and creating resiliency in our agricultural landscapes. This is according to a report by the Soil Conservation Council of Canada (SCCC) and the Compost Council of Canada with support from the Metcalf Foundation called, "Recruiting Soil to Tackle Climate Change: A Roadmap for Canada."
The most significant finding in the report is that soils have the potential to completely offset agriculture's greenhouse gas footprint, currently estimated at 73 megatonnes (Mt) annually. This is possible as farmers and other land managers implement best management practices that focus on soil health and keep more carbon in the ground.
The science around soil carbon is clear, and after a thorough analysis and review of the best available research, the Councils are providing policy makers, program developers, farmers, ranchers, and agronomists a guide to better understand the principles of soil management to unlock its climate fighting potential.
"Ducks Unlimited Canada supports the innovative work our country's farmers and ranchers are doing to hold more carbon in the soils under their care," says Paul Thoroughgood, DUC's national manager – sustainable agriculture. "Farming practices that prioritize soil health address carbon loss while increasing food production and farm profitability, providing clean water, and enhancing biodiversity and pollinator habitat. We all need to invest more in our soils."
As for Canadian farmers and ranchers, focusing on soil health outcomes creates greater resiliency of the landscape they depend on and supports profitability and rural vitality. When it comes to finding practical and pragmatic solutions, farmers are a driving force. Combining their steadfastness and ingenuity, farmers and ranchers are taking on the responsibility and a leading role in fighting climate change.
"The Roadmap is a call to action," says Jim Tokarchuk, SCCC's executive director. "More than that, though, it is a plan for Canada to create a partnership. It's a partnership with soil and with soil managers like Canadian farmers and it's one that will deliver significant benefits for generations to come."
To view the Roadmap and see a list of recommended soil health principles, visit the SCCC's website here.