News
May 3, 2022
Climate-resilient practices, nature-based solutions are vital to Canada's next Agricultural Policy Framework
By Paul Thoroughgood and Carolyn Callaghan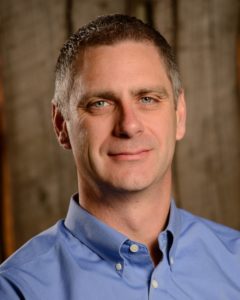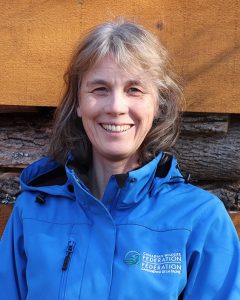 Originally published in The Hill Times on May 2, 2022.
The world is hungry for more food, and no one is more capable than Canadian farmers to satisfy this growing appetite. But with global food demands expected to increase by 60 per cent by 2050, ensuring Canadian agriculture is positioned to continue meeting these future market demands in an environmentally sustainable fashion must be our collective priority.
Canadian agriculture is leading this pursuit on many fronts. From field to table, the industry is embracing innovation and creating efficiencies to do more on existing land. Producers are striving to shrink their carbon footprint and enhance biodiversity. They're also adapting to the impacts of climate change on their crops, livestock and livelihoods. This is a lot to manage.
This week, as federal and provincial agriculture ministers meet to discuss the creation of Canada's next Agricultural Policy Framework, conservation and agricultural leaders are speaking with a shared voice. Harnessing the economic and ecological power of Canada's agricultural sector to build a greener and more resilient future demands a re-imagination of current policies. One that commits to scaling climate-resilient practices and squarely positions nature-based solutions as a means to establish Canadian agriculture as a world leader in sustainable production.
This is the message that Ducks Unlimited Canada, the Canadian Wildlife Federation and six leading agricultural organizations have taken to Agriculture and Agri-Food Canada. Our group—including representatives from the Canadian Cattlemen's Association, Canadian Federation of Agriculture, CropLife Canada, Canadian Forage and Grassland Association, Fertilizer Canada and the Soil Conservation Council of Canada—proposed a policy framework that will benefit the country ecologically while giving the sector a competitive advantage in the global marketplace.
Our framework contains several actions to advance four key areas: mitigating the impacts of climate change, preserving biodiversity, promoting sustainable practices, and increasing resiliency on Canada's farms and ranches.
Simply put, this framework is about supporting producers with new investments and incentives to adopt beneficial management practices. It's about using science and technology to increase productivity on a per-hectare basis that limit the conversion of wetlands, grasslands and other natural habitats. And it's about effectively measuring—and monetizing—these valuable ecological services that are stewarded by farmers across the country.
A closer look at the details reveals some proactive measures we can take today.
Let's begin with the fundamental need to measure what we manage. Canada does not have comprehensive inventories of wetlands and grasslands, which makes it very difficult to account for the natural capital we've got—or how fast we may be losing it. Completing these inventories would provide important data to inform a market-based system for valuing things like carbon storage, biodiversity and water quality. This will improve on-farm decision making and create greater transparency for consumers —domestic and international—who want reassurance that their food is derived from good land stewardship.  It will also enable us to accurately estimate the economic values of these ecological services provided by farmers and ranchers—ones that benefit all Canadians.
Next, there's the need to optimize management of lands that are currently in production. Establishing a Marginal Areas Program that provides incentives to re-naturalize land with a negative return on investment would make a meaningful contribution toward Canada's climate change mitigation goals and provide farmers and ranchers with more capital to invest in areas that are most productive. Similarly, reinstating funding for a National Perennial Forage Conversion Program would support the livestock industry while protecting grasslands and supporting the recovery of many species at risk.
Finally, an important word about carbon. Canada has a tremendous opportunity to prioritize the resilience, productivity and carbon storage capacity of Canada's soils. Soil health has not been a focus of the federal government for nearly 40 years. If Canada is to be successful in achieving its emissions targets, establishing a National Strategy for Soil Health and adding on-farm best management practices to offset agriculture's greenhouse gas emissions must be a priority.
Canadian farmers take pride in feeding the world, and rightly so. Our world-class agricultural industry is modern, progressive and delivering sustainable products and solutions at every point in the supply chain. But it needs strong policies and support measures to successfully meet the moment.
The climate clock is ticking and it's only a matter of time until a hungry world comes knocking at our door. Canada's next Agricultural Policy Framework can—and must—ensure that we're ready.

Paul Thoroughgood is Ducks Unlimited Canada's national manager of agricultural sustainability, leading a nationwide effort that provides environmental solutions to agricultural producers and agri-food companies. Thoroughgood operates a grain farm in southern Saskatchewan. Carolyn Callaghan is a senior conservation biologist with the Canadian Wildlife Federation. Callaghan lives on a hobby farm in western Quebec.