News
June 21, 2021
Ducks Unlimited Canada is all a-buzz over pollinators
Conservation group celebrates role pollinators play in healthy, sustainable landscapes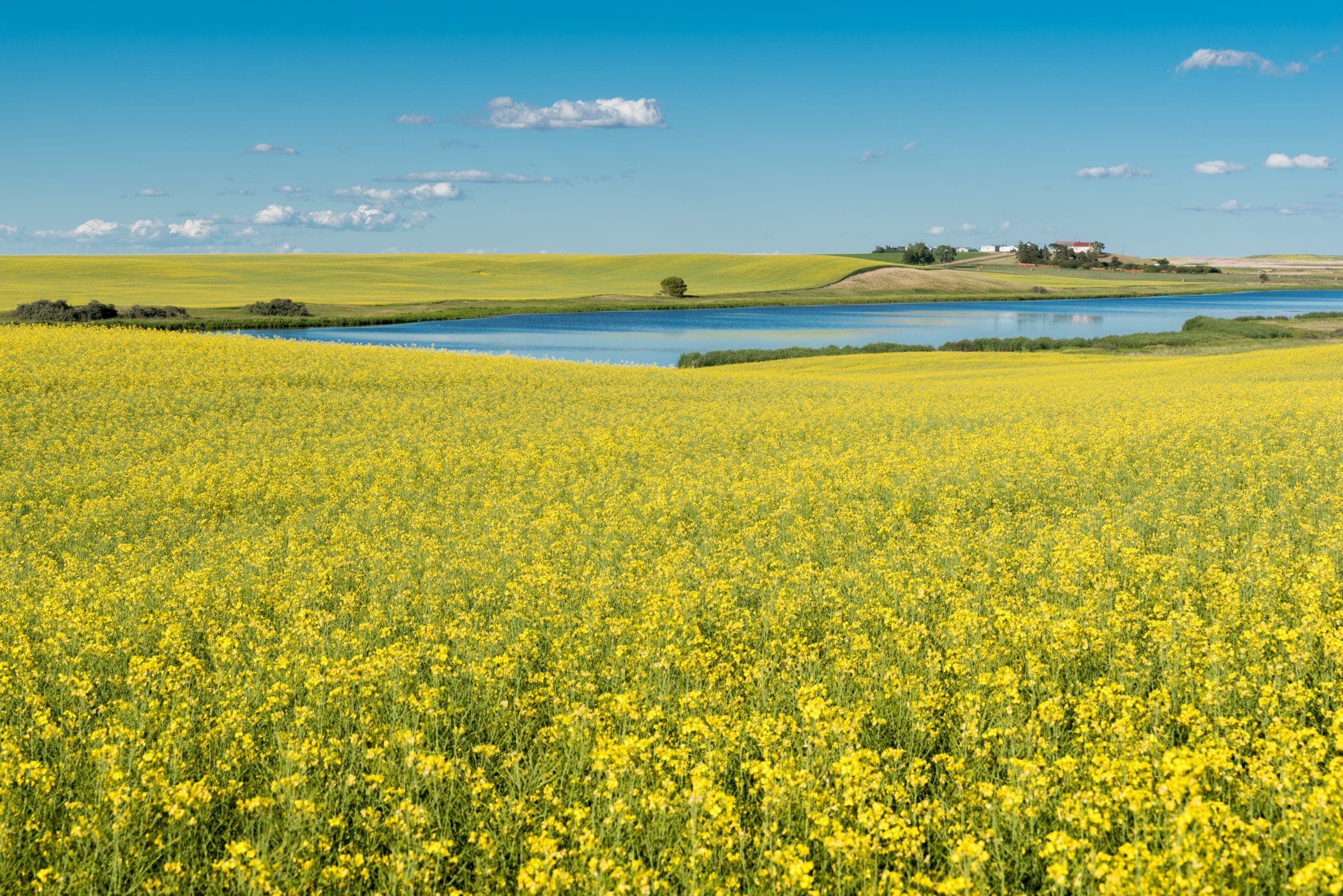 Stonewall, Man. – Want to bump up your crop yields? Then consider enhancing the pollination services available to you by adding natural areas on your farm. Research shows that healthy landscapes that host mixed natural areas including wetlands, grasslands, shelterbelts and ditch vegetation all aid in increased biodiversity and safe spaces for pollinators. And more pollinators means increased production of our crops and food.
Today is the start of National Pollinator Week, and Ducks Unlimited Canada (DUC) is celebrating the role these creatures, and the habitats they depend on, play in our lives. All week we're sharing stories, studies and strategies on how and why we need to direct conservation efforts to help these important species.
"Mixed natural areas, in fact, play a very important role in providing resources to wild pollinators for nesting and foraging, especially when located in cropped landscapes," says DUC research scientist, Jim Devries, who also conducts research on pollinators for the organization. "And these pollinators return the favour. They help increase crop production through increased pollination. Maintaining places for pollinators to reside also benefits other beneficial insects, and biodiversity in general, including habitat for amphibians, mammals and birds."
Bees and other pollinators have a natural partnership with agriculture, and with crops like canola and soybeans, in particular. Many studies of insect pollination in canola demonstrate increases in yield. These results make a strong case for setting aside areas that benefit pollinators to further maximize crop production. And when we include mixed natural areas on the landscape, we all benefit from resulting carbon storage, biodiversity, increased soil retention, and water filtration.
"The contribution farmers and ranchers make in providing habitat for pollinators is significant and should be recognized," says Paul Thoroughgood, DUC's agriculture lead. "Natural areas, flowering crops such as canola, and wetlands all play a role in sustainable agriculture by providing for the needs of pollinators as well as the current and future health of our soil and water."
There are almost 1,000 bee species native to Canada and these tiny creatures significantly benefit from wetlands, grasslands and other natural areas. To support our local pollinators, we can help by increasing the type and variety of flowers available to them. Providing a pollen- and nectar-rich mix of agricultural legumes is a good step, and that's why DUC started offering a Pollinator Pak seed blend as part of its new Marginal Areas Program on the Prairies.
Explore the conservation programs that aid in pollinator health at ag.ducks.ca or contact your local DUC office to learn about eligible programs options near you.
-30-
Media contact:
Karli Reimer, k_reimer@ducks.ca
Ducks Unlimited Canada
Call/text: 204-801-1211