News
September 10, 2019
Conservation group backs beef sector
Ducks Unlimited wants people to see cattle as protectors of 'threatened wetlands and grasslands'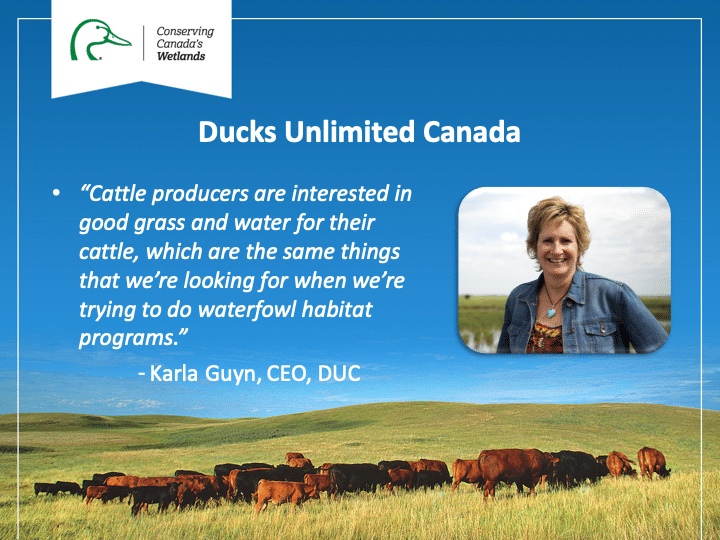 This article was originally published in Alberta Farmer Express on September 10, 2019 and is reposted with permission. Read the full article here.
By Alexis Kienlen
Ducks Unlimited Canada and the beef industry have a lot in common, and can work together to preserve vital grassland habitat, says the organization's CEO.
"For us, our main focus is on water and grass. It's the same focus for cattle producers as well," Karla Guyn said in an interview.
The relationship between her organization and the cattle industry is one of mutual respect and benefit, said Guyn, who spoke about this relationship in a keynote at the Canadian Roundtable for Sustainable Beef (CRSB) meeting at the recent Canadian Beef Industry Conference.