Story
November 25, 2020
Manitoba project conserves habitat with rich history
For Ron Houck, nature is an important part of his farm's history—and it's worth saving. Habitat he's protected with the help of DUC benefits more than 50 species of birds and other animals.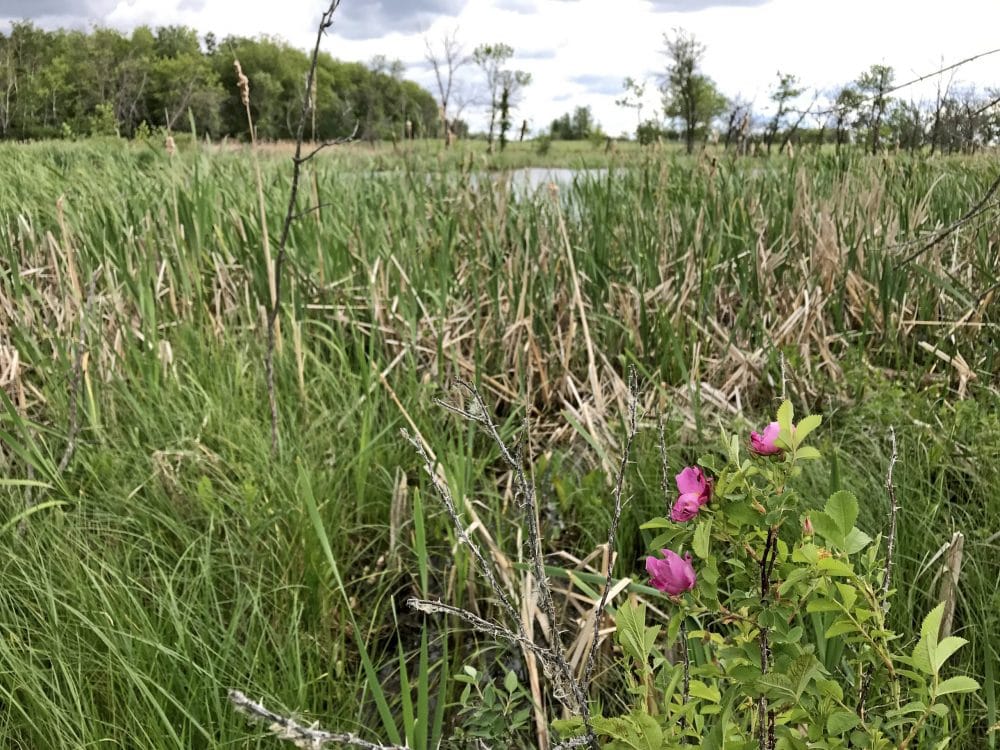 Ron Houck's farm near Hamiota, Man. is part of local history.
Owned by his family for nearly 125 years, the farm's outlasted other local historical landmarks, like the old Canadian Pacific Railway line and the grain elevator that once stood nearby.
And, of course, Houck has many personal memories of the place where he's lived his whole life and raised a family.
But for him, nature is also part of his farm's history, and is worth saving.
"I like to see nature the way it's supposed to be," says Houck, who signed a conservation agreement with DUC, which runs several programs that pay incentives to landowners who protect wetlands and surrounding grasslands. "There's so many people taking out every last tree and draining every little slough. I just didn't want to see that happen."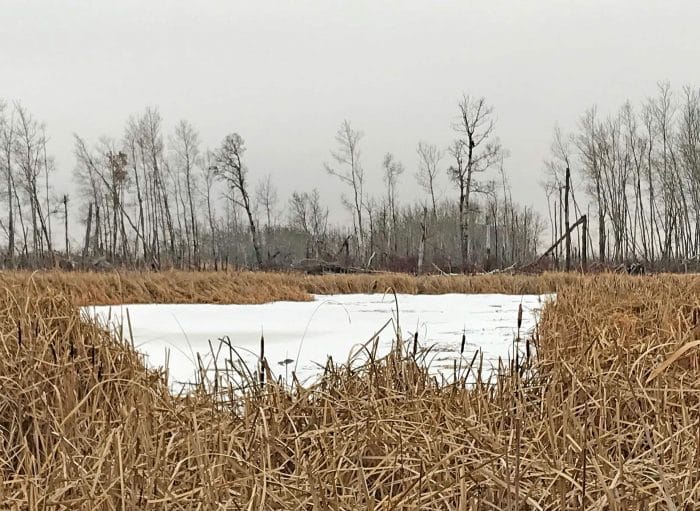 Houck's agreement conserves more than 42 acres (17 hectares) of wetlands and surrounding grass, shrubs and trees. It's habitat that benefits more than 50 species of birds and other animals. Its prairie pothole wetlands are ideal for many waterfowl, especially canvasback ducks.
The property was ideal for Houck's family, too. His grandfather bought the land in 1896 for $5 per acre and Houck, now 82 years old, is the third generation to farm it.
A couple of its features point to its long history. On one corner, now owned by the municipality, was a side track of the Canadian Pacific Railway and a grain elevator. The elevator, built in 1924, was removed after it closed in 1974 and is now the site of one of the few known hibernacula for the western plains garter snake in southwestern Manitoba.
Things change, though. Having retired from farming about 15 years ago, and with no children pursuing farming, Houck plans to sell his land to a member of his extended family who currently rents and farms it.
What won't change are the natural areas on the property. None of the wetlands have been drained and they, as well as other natural areas, will be protected by the conservation agreement.
It means that an important part of his property—which has meant so much to Houck—will remain even after it's passed to someone else.
"I was quite happy to know that it was going to be looked after, hopefully kept the way it is, with this agreement," Houck says.
"It just seemed like a good thing to do."
PART OF THE NATURAL HERITAGE CONSERVATION PROGRAM 
The conservation agreement on Houck's farm was funded by the Government of Canada's Natural Heritage Conservation Program, part of Canada's Nature Fund. Securing this habitat contributes to the Government's target of conserving 25 per cent of Canada's lands by 2025 while enhancing biodiversity and supporting species at risk.