Story
May 23, 2018
A grassland haven for the bobolink
Ontario farming family restores bird habitat on their land to help species at risk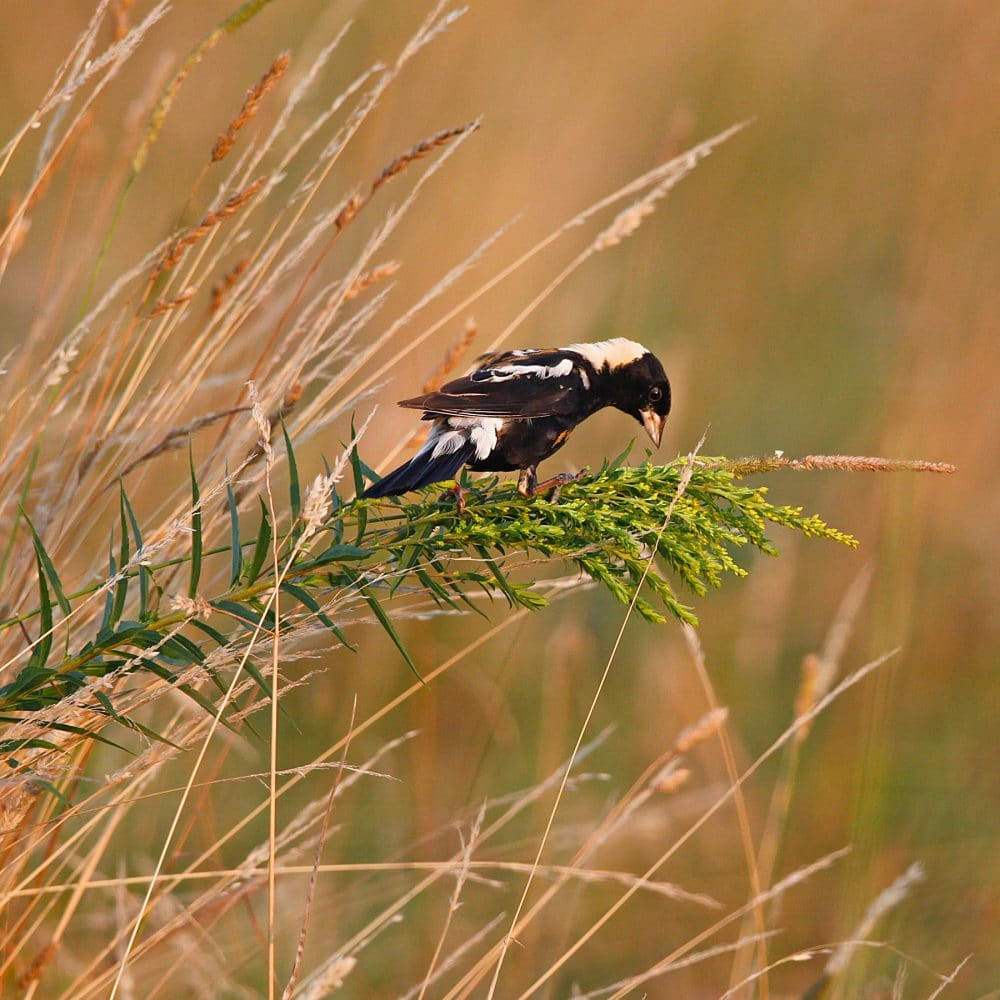 Natalie Rowe and Gordon Campbell didn't have an average farm. Along with the usual legumes and vegetables on their 86 acres (34.8 ha) in eastern Ontario, they had a crop of displaced pets and farm animals. Known at the local humane society for their remarkable compassion, the couple wanted to do something for wildlife too. They wanted to create grassland habitat.
Soybeans and corn made up the farm's south-facing view. It was lovely, but Natalie and Gordon could see a future where the scene was a rural haven for birds, insect pollinators, dragonflies and other wild species. They decided to restore a 22-acre parcel (8.8 hectares) of cropland to native grassland.
Help with grassland restoration
The couple needed help to create viable grassland habitat. They found both financial and ecological support in a program administered under Ontario's Endangered Species Act. Under the terms of an overall benefit permit, large-scale developers are sometimes required to create grasslands to compensate for lost bird habitat.
Natalie and Gordon entered into a long-term offset agreement with Algonquin Power & Utilities Corp. in Cornwall, Ontario, facilitated by DUC. The utility agreed to finance the habitat conversion and the farm owners agreed to leave the new habitat intact for as long as they own the land.
"It's always our aim to work with local community members and landowners to identify plans to offset any impacts that our projects may have on the natural habitat," said Sean Fairfield, Director of Project Planning and Permitting at Algonquin Power & Utilities Corp.  "We were happy to partner with DUC and Natalie and Gordon to create a new habitat on their property—a habitat that promises to nurture native plant and animal species for years to come."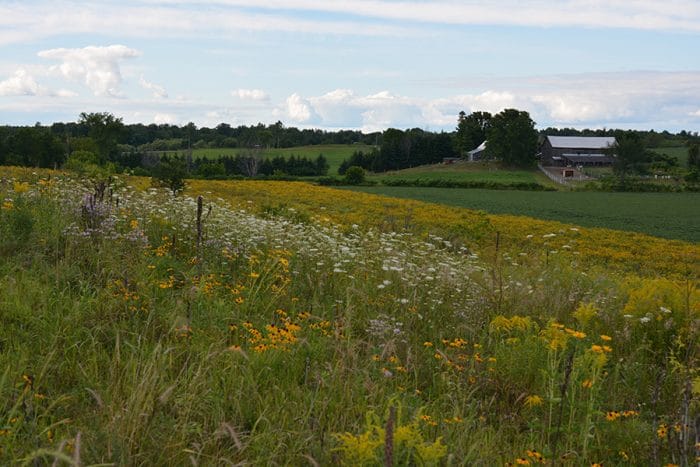 Welcoming back the bobolink—a species at risk
DUC created the habitat. Mike Williams, who heads up DUC's Restoration and Client Services, joined the couple at their farm to make a plan using ecologically sound methods to transform cropland into managed bird habitat suitable for the bobolink, recognized as a species at risk in Ontario.
Natalie and Gordon had input into the selection of about 30 seed species, mostly grasses and wildflowers, and requested forbs beneficial to their small apiary – forbs are herbaceous broadleaf plants that produce flowers attractive to bees. The change began with the appearance of meadowlarks and other birds, quickly followed by a riot of grassland wildlife. Just three years after they were planted, the carefully selected native grasses began to dominate and for the first time, a bobolink call was heard during a 2016 summer bird survey.
"The project has been a great experience for us, and the transformation of the landscape since 2013 is stunning." Natalie gestures at the emerging grassland. "The colours change all the time and we enjoy watching the birds and butterflies."
Landowners like Natalie and Gordon are helping to create thriving landscapes that truly compensate for habitats lost to development in Ontario – for the benefit of the landowner and the landscape. "It has even helped our honey production," beams Natalie. "The variety of wildflowers that are within radius of our honeybees has improved the flavour of our honey."
Williams hopes more landowners will become involved. "The landowner signs an agreement on a minimum plot size of 10 acres, the grassland is planted and managed at no cost to them for a period of 20 years, and the best part is that the revenues generated by this program go directly back into wetland conservation activities and ultimately, the landscape."