News
September 5, 2020
Meet the Canadian farmers fighting climate change
Conservation and agriculture have often been at odds. But as Ottawa develops the first federal carbon offset standard, farming techniques that reduce greenhouse gas emissions are having a moment.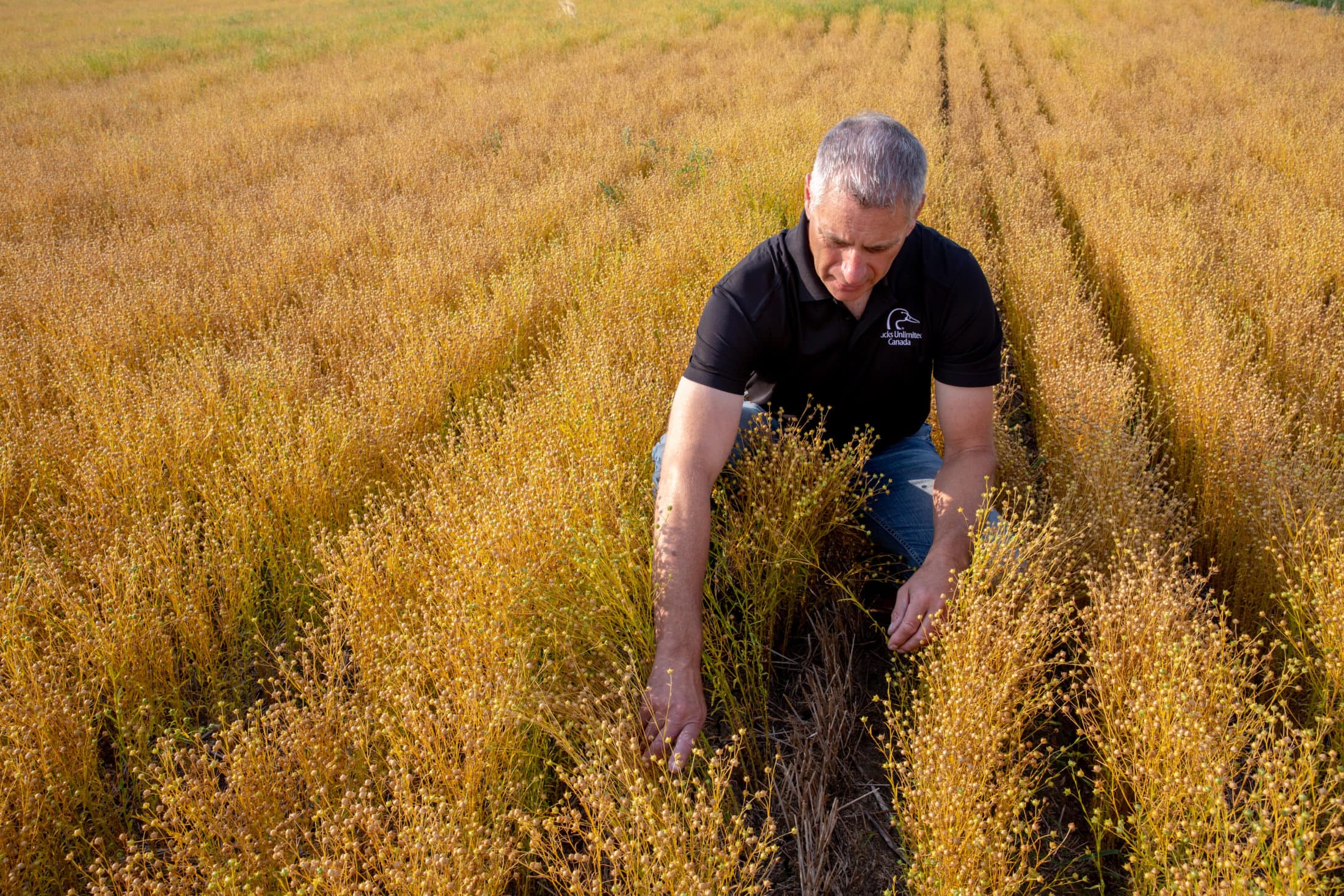 Duck's agriculture lead, Paul Thoroughgood, is also a grain farmer from Moose Jaw, Sask. He was interviewed recently by The Narwhal on how farmers can help fight climate change.
By Sharon J. Riley
Paul Thoroughgood doesn't hear the phone ring because his head is in the freezer. He's digging out deer steaks to thaw — his daughter wants mule deer wrapped in bacon for dinner.
I'm calling to ask him about farming and carbon, but he has to catch his breath after running up from the basement.
Thoroughgood and his family farm 2,000 acres just south of Moose Jaw, Sask., — green lentils, canola, flax, spring wheat and winter wheat — on the farm he grew up on. It's an area of transition, straddling the "corner-to-corner farmland" Saskatchewan is known for and the province's grasslands and hills so often left out of the flat-farmland stereotypes.
For 23 years, Thoroughgood has been practising, and advocating for, sustainable agriculture. It's a "buzzword," he says, noting sustainability is more of a voyage than a place, more of a practice of "continual self improvement."