News
January 14, 2022
DUC-Alberta adds a new agrologist role to its operations team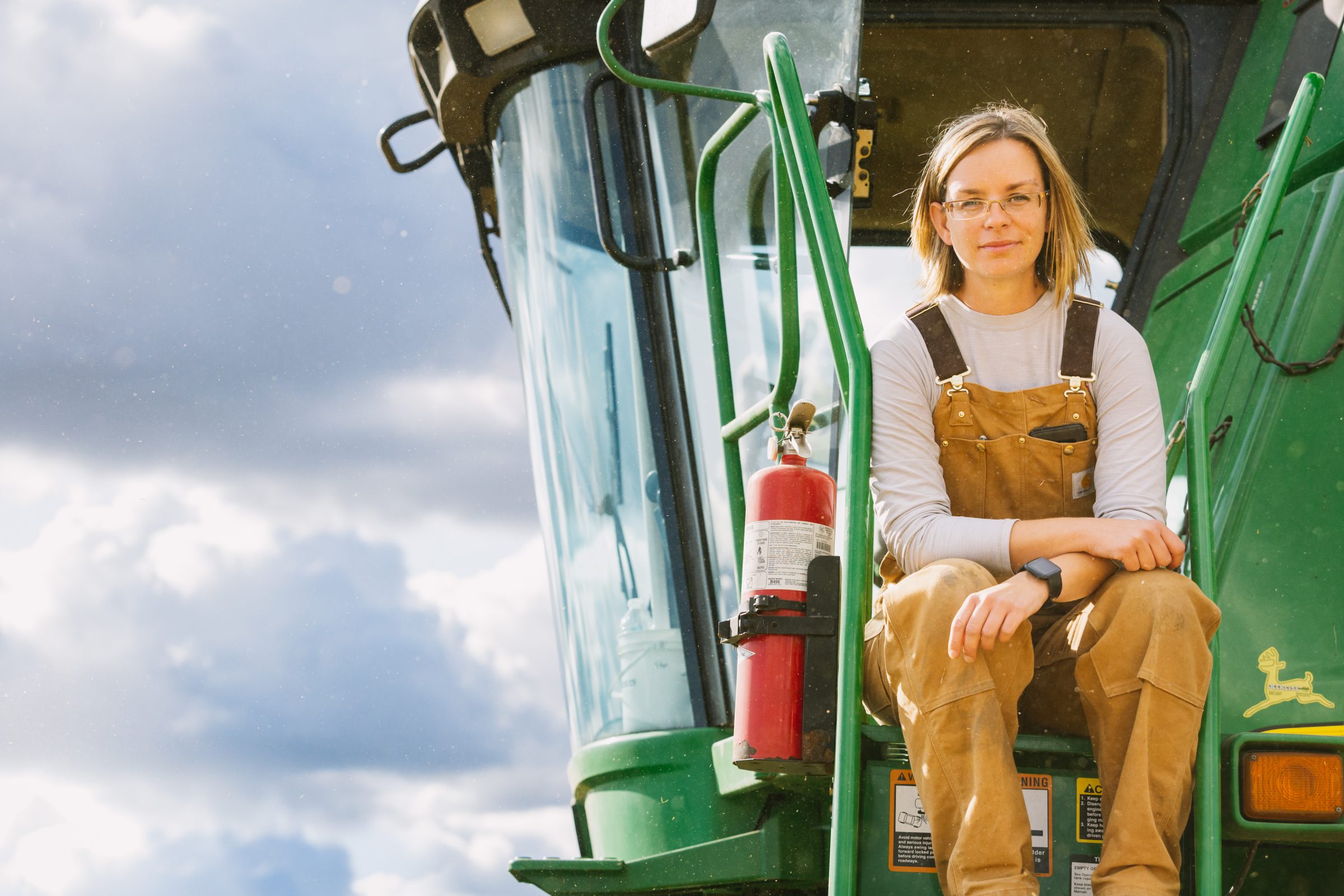 DUC-Alberta is kicking off the New Year by adding an essential component to its operations team. Beginning on Jan. 1, Janine Paly has joined DUC-Alberta in the role of agrologist.
"Agriculture is an incredibly important industry in Alberta," says Thorsten Hebben, DUC-Alberta's manager of provincial operations. "By adding this new agrologist position to our operations team we will be well positioned to assist our producer partners with their land management and operational challenges."
While Paly brings with her an impressive resume, she also possesses one of the most critical attributes for the role – an unwavering passion for agriculture.
"Agriculture is my passion, one I cultivated and share with three generations," she says. "Agriculture is becoming an increasingly complex and dynamic industry, and I believe DUC will play a key role in helping producers reach their fullest production potential while remaining sustainable."
Paly and her husband operate a mixed operation on a family farm in the heart of north central Alberta, near the town of Thorhild. For some, Paly may be a new name and face, while for others she may be a familiar face, as she was previously employed by DUC-Alberta a few years ago.
"My professional career has led me down numerous paths – director with Alberta Wheat Commission, public relations and extension contractor with Alberta Canola, municipal councillor, and ag retail sales – but my spark for conservation and extension has led me back to DUC," Paly says.
"I am eager and excited for the opportunity once again to be able to influence positive change in the agriculture industry," she adds.
Paly will be working alongside DUC-Alberta's operations team as they manage numerous conservation programs across the landscape.
"All of our conservation programs take the landowner's production goals into account and can be combined to maximize the benefits of the land," explains Hebben. "By having an agrologist on our team we can ensure our producer partners receive practical and tailored advice for their operations."
For more information on DUC programming in Alberta, visit ag.ducks.ca/my-programs/alberta or contact your local DUC office.